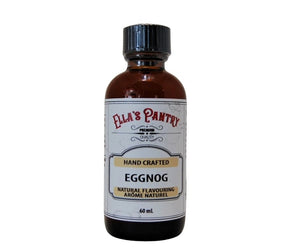 SPICY. SMOOTH. FESTIVE.  Velvety layers of warm baking spices and creamy vanilla. An Old Europe flavour that's great in ice creams, custards, cheesecake, cookies, and of course, eggnog. Delicious in coffee. 
Ingredients: Alcohol, Water, Finest Vanilla Beans, Glycerin, Annatto, and Natural Flavours..
This product is allergen-free, gulten-free, vegan, sugar-free, non-GMO, and certified Kosher.