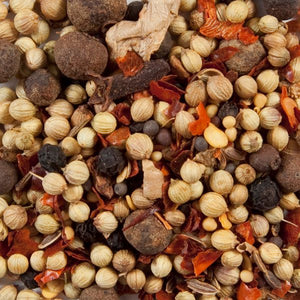 This is a mixture of organic spices, herbs and seeds for all your pickling needs. Use it to pickle your favorite vegetables. Also try it in soups and marinades. Simply put the spice in one of our muslin bags for easy removal. 
Ingredients: Coriander Seed, Dill, Mustard Seeds, Celery Seed, Chili Peppers, Cinnamon c Black Pepper, Allspice,  Cloves, Bay Leaves.
Contains: Mustard. Organic, Gluten free.